Disaster Relief Asia 2016
March 16, 2016

-

March 18, 2016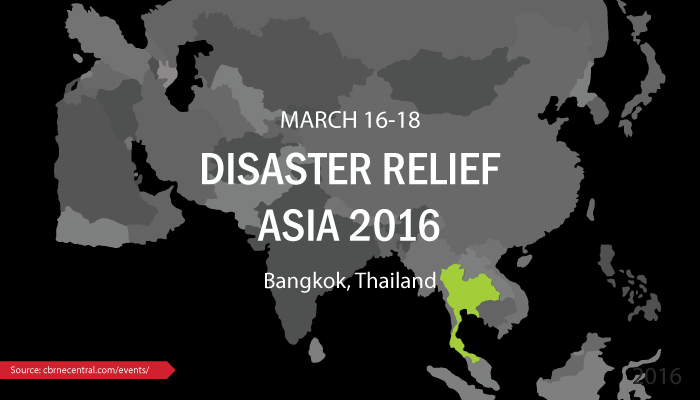 The Disaster Relief Asia conference and exhibition will be held March 16-18, 2016 in Bangkok, Thailand
The event will explore a range of disaster relief challenges and best practices, including Search and Rescue operations and cooperation, the importance of airlift support, and future warning systems being developed for different types of disasters.
Participants will be able to analyze the importance of international government and military support in response to natural disasters, discuss developments in disaster alert systems, and examine the importance of airlift support for aid, medical supplies, evacuation of civilians and clearance of rubble.
Please visit Intelligence Sec's Disaster Relief Asia 2016 website for more information and to register.