CogSIMA 2016
March 21, 2016

-

March 25, 2016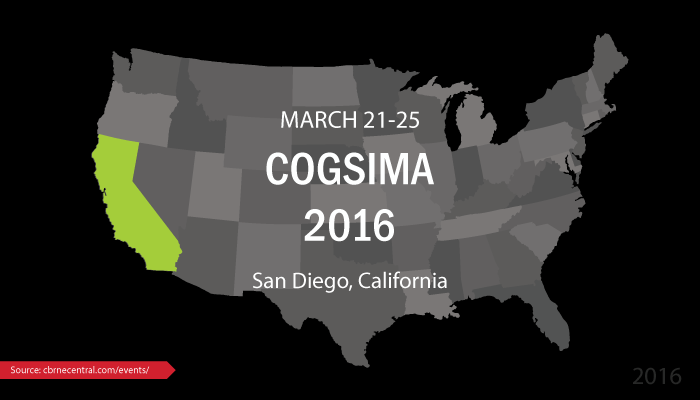 The CogSIMA 2016 International Multi-Disciplinary Conference on Cognitive Methods in Situation Awareness and Decision Support will be held March 21-25, 2016 in San Diego, California.
The event gathers leading researchers and industry professionals to present the latest on complex dynamic situational awareness systems. Attendees have a wide variety of backgrounds and experience including computer science, human factors, cognitive science, modeling & simulation, robotics, and systems engineering.
Focus areas include command and control systems, disaster monitoring and recovery systems, human-robot teams, physical and cyber security systems, intelligent transportation systems, as well as communication and social networks.
Please visit IEEE's CogSIMA 2016 website for more information and to register.