WM2019 Radioactive Waste Management Symposia
March 3, 2019

-

March 7, 2019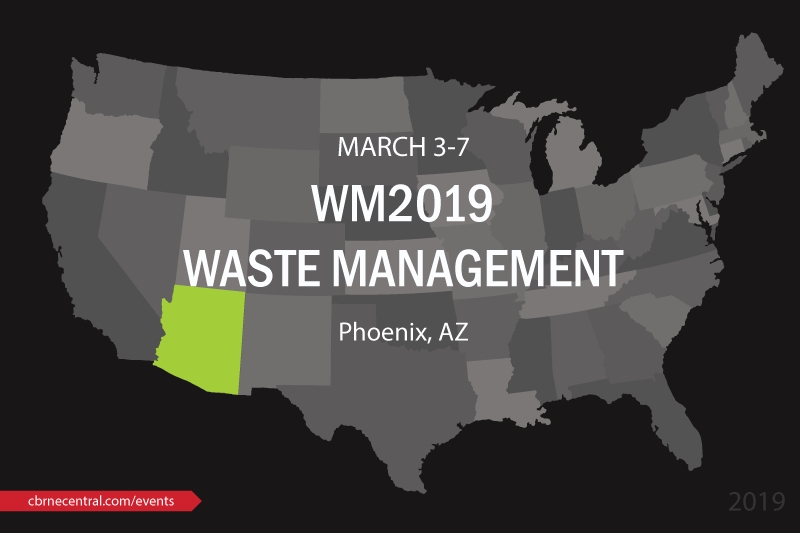 The annual WM2019 Waste Management Symposium is the world's largest and most prestigious conference on radioactive waste management & disposal, decommissioning, packaging & transportation, facility siting and site remediation.
WM2019 will feature panel and paper sessions focusing on special topics such as the US DOE Idaho National Laboratory (INL), Used Fuel, D&D, Procurement and Contracting, Safety, Clean-up of Legacy Sites Worldwide, and NRC/DoD topics.
Highlighted applications of interest include:
remote/robotic handling
protective clothing
hazardous waste storage
transportation
diagnostic instrumentation
engineering design and construction
environmental laboratories
decontamination and decommission
environmental remediation
This conference is attended by more than 2,000 decision makers, project managers and procurement specialists representing the government and private organizations undertaking the global tasks of radwaste management.
Please visit the WM 2019 Radwaste Symposia website for more information.