NENA 2015
June 27, 2015

-

July 2, 2015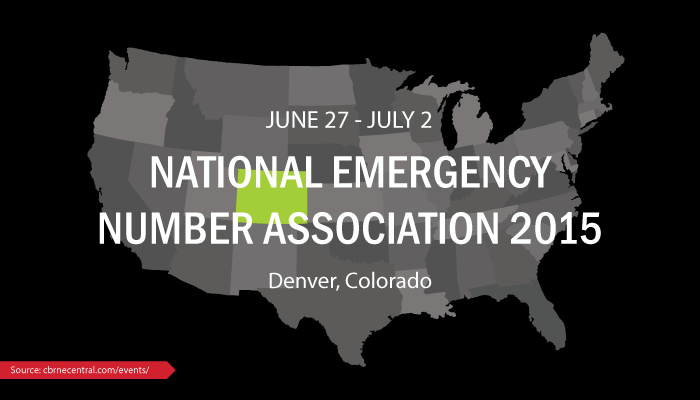 The National Emergency Number Association Conference, NENA 2015, will be held June 27 – July 2, 2015 in Denver, Colorado.
The event provides dozens of comprehensive courses and workshops with real-world applications, opportunities to network with peers, and an expo hall showcasing cutting-edge products and services.
Highlighted topics include:
Accessibility in a Next Generation 9-1-1 World
Terrorism Awareness for Dispatchers
Data Management and Utilization for 9-1-1
NG9-1-1 Proposal Considerations and Evaluations
PSAP Facility Hardening: From Codes to Completion
How CALEA Accreditation Can Enhance Your PSAP
Public Education and Outreach
Developing a Successful Telecommunicator Training Academy
Best Practices & Accessibility of Emergency Services
PSAP Data Management and Utilization
Mission Continuity Planning
National Telecommunicator Training Requirements
Disability Awareness Training
The Emergency Incident Data Document: Communications During Disasters
Resilient 9-1-1 Communications
NORAD & 9-1-1 Centers
Cloud-based Solutions for Your PSAP
Extracting Actionable Intelligence from Emergency Video
Voice Over WiFi and Advances in Wireless 9-1-1 Location Support
Please visit the National Emergency Number Association Conference website for more information and to register.