GovSec 2015
April 1, 2015

-

April 2, 2015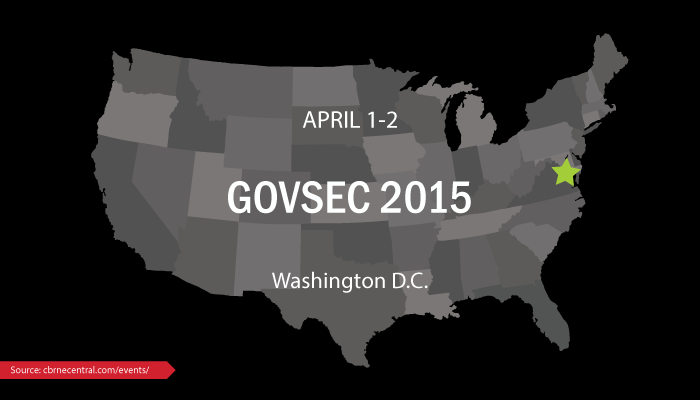 GovSec 2015 will be held April 1-2, 2015 in Washington D.C. Pre-conference workshops will take place March 31.
GovSec is the nation's premier event for Government, Homeland Security, and Law Enforcement professionals looking for proven strategies and cost effective technology so they can achieve their mission of protecting our critical infrastructures, key assets, communities and the nation.
Highlighted focus areas include:
Counter & Anti-Terrorism
Critical Infrastructure & Secured Cities
Cybercrime & Cyberterrorism
Campus Security & Life Safety
Law Enforcement Strategies & Tactics
TREXPO, co-located with GovSec, is the largest and most dynamic security expo on the east coast. Exhibitors and sponsors bring cutting-edge solutions to government security decision makers, their partners in the private sector and end-users of security products.
Products will include:
Emergency & Mass Notification
Law Enforcement Technology & Equipment
Threat Detection & Identification Systems
Weapons & Firearms
Access Control & Visitor Management
Communications
Cybersecurity & Cybercrime
Emergency Response Vehicles
Facility Security & Intrusion Detection
IP Security Systems
Please visit the GovSec 2015 website for more information and to register.