DARPA Spectrum Collaboration Challenge (SC2) at Mobile World Congress Americas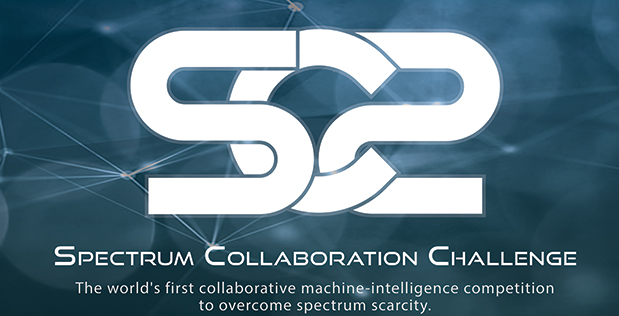 The DARPA Spectrum Collaboration Challenge (SC2) aims to ensure that the exponentially growing number of military and civilian wireless devices will have full access to the increasingly crowded electromagnetic spectrum.
Today, access to the spectrum is managed by dividing it into rigid, exclusively licensed bands. This human-driven process does not adapt to the dynamics of supply and demand, and so it cannot exploit the full potential capacity of the spectrum.
In this first-of-its-kind collaborative machine-learning competition, SC2 competitors will re-imagine new spectrum access strategies in which radio networks autonomously collaborate to dynamically determine how the radio frequency (RF) spectrum should be used moment to moment, avoiding interference and jointly exploiting opportunities. SC2 teams will develop these breakthrough capabilities by taking advantage of recent advances in artificial intelligence (AI) and machine learning, and the expanding capacities of software-defined radios.
Following preliminary competitions in late 2017 and late 2018, finalists will compete here for $3.75 million in cash prizes and, more importantly, to demonstrate that they have devised the best collaborative framework yet for making sure the spectrum will be able to accommodate the ever-growing demand to use it.
Please visit the DARPA SC2 event website for more information.