Countering WMD: A Changing Landscape
May 13, 2015

-

May 14, 2015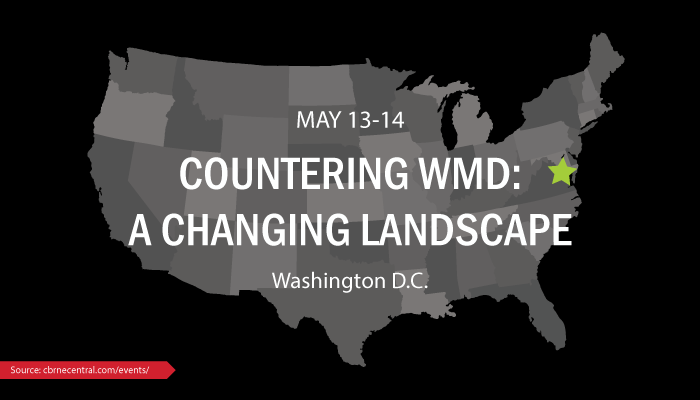 The National Defense University Center for the Study of Weapons of Mass Destruction's 14th annual symposium Countering WMD: A Changing Landscape will be held on 13-14 May 2015 in Washington, D.C.
This year's symposium will examine whether and how current assumptions about the WMD threat and response may be changing in light of recent experience, changes in the security environment, and the spread of technology.
Highlighted topics include:
Syria's chemical weapons use and disarmament
Ebola outbreak and the U.S. response
Nuclear negotiations with Iran
Russia's actions in Ukraine
North Korea's continuing effort to build nuclear weapons
The symposium will be held at the U.S. SECRET level. Attendees must possess a current U.S. security clearance at the SECRET level or above.
Please visit the Countering WMD: A Changing Landscape website for more information and to register.