Counter Unmanned Aerial Systems (drones) Course
February 3, 2020 @ 7:00 am

-

February 7, 2020 @ 10:00 am

MST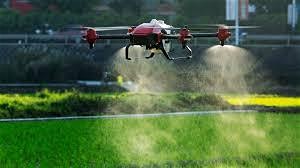 The Counter UAS course addresses public safety concerns of drones being used for nefarious purposes and counter-drone operations.
STUDENTS MUST BE A MEMBER OF A LAW ENFORCEMENT, FIRE, EMS, OR EMERGENCY MANAGEMENT AGENCY IN THE STATE OF UTAH.
THIS COURSE IS HELD IN SOCORRO, NEW MEXICO. AIRFARE, LODGING, RENTAL CAR WILL BE PROVIDED AT NO COST TO THE STUDENT OR AGENCY. MEALS ARE REIMBURSED ONCE THE STUDENT RETURNS HOME.
EMAIL ART DEYO AT ADEYO@UTAH.GOV WITH ANY QUESTIONS.
Unmanned Aircraft Systems (UAS) represent the next wave of innovation in aviation. While these systems have been used extensively in overseas military operations for decades, the technology is relatively new to hobbyists and for commercial applications. UAS are beginning to fly in unprecedented numbers in the U.S. airspace, and most users of UAS technology today are recreational hobbyists, commercial entities or public use aircraft operators who conduct flights within published guidelines and regulations. However, there are some who operate negligently, and worst yet, there are those who use UAS for malicious and nefarious purposes. Negligent hobbyist UAS operators have disrupted first responder operations such as wildfire suppression and search and rescue efforts, and criminal organizations are using UAS to smuggle contraband into restricted areas like prisons, and to conduct illicit or illegal surveillance at our borders and high-value infrastructure. Overseas, terrorists are using UAS with success to drop bombs on allied troops.
EMAIL ART DEYO AT ADEYO@UTAH.GOV WITH ANY QUESTIONS.