Biometrics for Government and Law Enforcement
January 26, 2015

-

January 28, 2015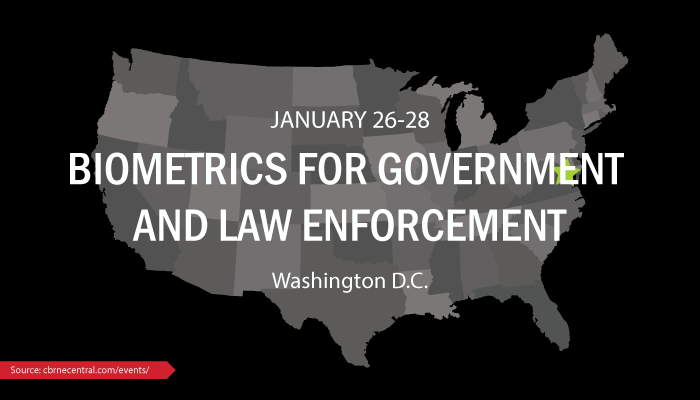 The Biometrics for Government and Law Enforcement conference and exhibition will be held January 26-28, 2015 in Washington D.C.
Biometrics for Government and Law Enforcement returns for its 9th consecutive year as the only biometrics event to exclusively cater to the needs of federal government and local law enforcement. Join hundreds of biometric professionals to preview the future of biometric initiatives and technology.
Engage in discussions with representatives from DHS, the U.S. Army, CBP, FBI, Michigan State Police, TSA, USCIS, and others that will amplify your biometrics knowledge and growth.
Highlighted topics include:
Hands on training to get your field operators aligned with future requirements
Tactics for a seamless integration to Next Generation Identification systems
Biometrics file standards
The latest developments in smart phone based all in one scanners
Newest options for rugged scanners
Intuitive biometrics scanners that align to any environment
Biometric cyber security
Interoperability opportunities
Keeping track of changing templates
Please visit the Biometrics for Government and Law Enforcement website for more information and to register.