Colombia: Another 38 Municipalities Declared Free From Landmines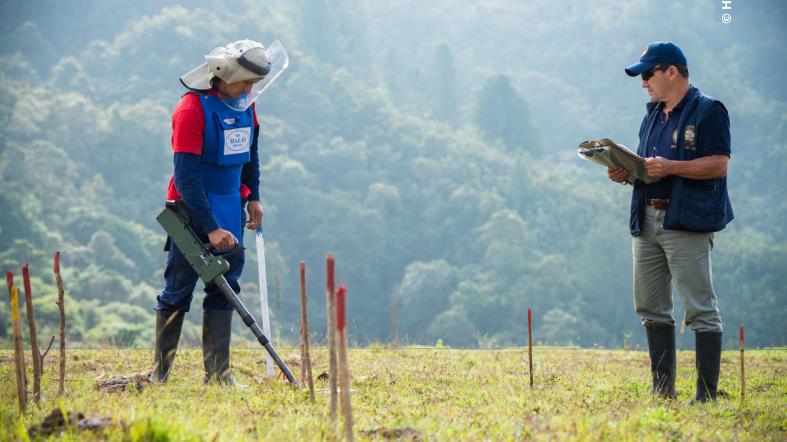 President Ivan Duque of Colombia met this week with The HALO Trust Colombia programme and other and mine clearance organisations to mark the handover of 38 Colombian municipalities that are now free of landmines and unexploded debris.
More than 700 of Colombia's 1,122 municipalities once had landmines, thanks to five decades of conflict, but 391 of those are now certified as mine-free.
Since 1990, an estimated 2,297 people have been killed and another another 9,492 injured from landmines in the country. They also prevent communities safely using land for farming, grazing livestock, transport and accessing natural resources.
Read the full story at The Halo Trust
The United States has been a supporting partner in the effort to help Colombia clear landmines. For more information on the Department of State's support for demining efforts, visit the Bureau of Political-Military Affairs' Office of Weapons Removal and Abatement.