American Chemical Society 2016
March 13, 2016

-

March 17, 2016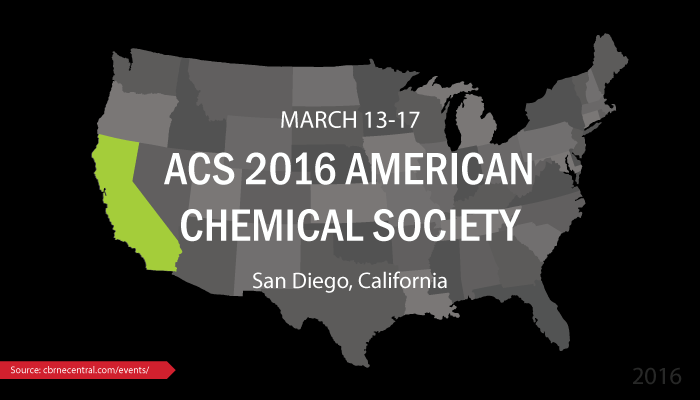 The American Chemical Society ACS 2016 National Meeting & Exposition will be held March 13-17, 2016 in San Diego, California.
The event attracts more than 11,000 chemists, chemical engineers, academicians, graduate and undergraduate students, and other industry professionals.
The exhibition offers more than 300 exhibitors, many of whom are showcasing new technological developments. A number of exhibitors also offer free workshops during the meeting so you can learn more about these state-of-the-art technologies.
Please visit the ACS 2016 website for more information and to register.